HDR Real Estate Photography
Quality photos can help you sell your listing quicker.
Today's buyers are tech savvy and will scour the internet looking for their next home for days, if not weeks, before contacting a REALTOR. Good photos will put your listing at the top of their list when they go out to start viewing homes! Also buyers are more likely to share your listing via their social networks as well! FREE advertising! They say a photo is worth a thousand words. In real estate a photo is worth even more! Bad photos can make a qualified buyer skip your listing. Don't let bad photos happen to your listings.
Did you know good photos can help you gain more listings?
Sellers want an agent that will go the extra mile and do everything they can to sell their home. A potential seller will often look at your current listings to see how you market them. If they see bad photos. They very well may never call you and call the next agent that does have quality photos of their listings. Or you can tell a potential seller that you will have their home photographed by a professional during your listing presentation. Which could set you apart from the competition! Providing your sellers with beautiful photos of their home will show them you care and are committed to getting the property sold quick and for top dollar! All the marketing efforts you do can be negated by bad photos.
Professional photos = Quicker Sales = Happy Sellers = Referrals = Profits!
Selling your home on your own?
Even if you are selling your home on your own. You can still greatly benefit, as a REALTOR would, by having quality professional photos of your home. Quality photos will attract qualified buyers to your home and help get it sold quicker! Pricing is the same. Contact us today!
PACKAGE INCLUDES:
Unlimited HDR, color corrected and edited photos of the exterior and interior of your listing. Number of photos will vary based on the size of the home.
Generally you will receive 40 to 50 photos, possibly more. Photos will be provided in high resolution suitable for print and a smaller size for web use.
RESIDENTIAL PRICING:
For homes up to 2,000 Sq Ft. $125.00
Homes 2,000 to 3,000 Sq Ft. $150.00
Homes 3,000 to 5,000 Sq Ft. $175.00
Homes 5,000 to 7,000 Sq Ft. $225.00
Homes 7,000 to 10,000 Sq Ft. $300.00
For homes over 10,000 Sq Ft. $450.00
Commercial Buildings: Please contact us for an estimate.
Photos will be delivered via online download within 24 to 48 hours of Photo shoot.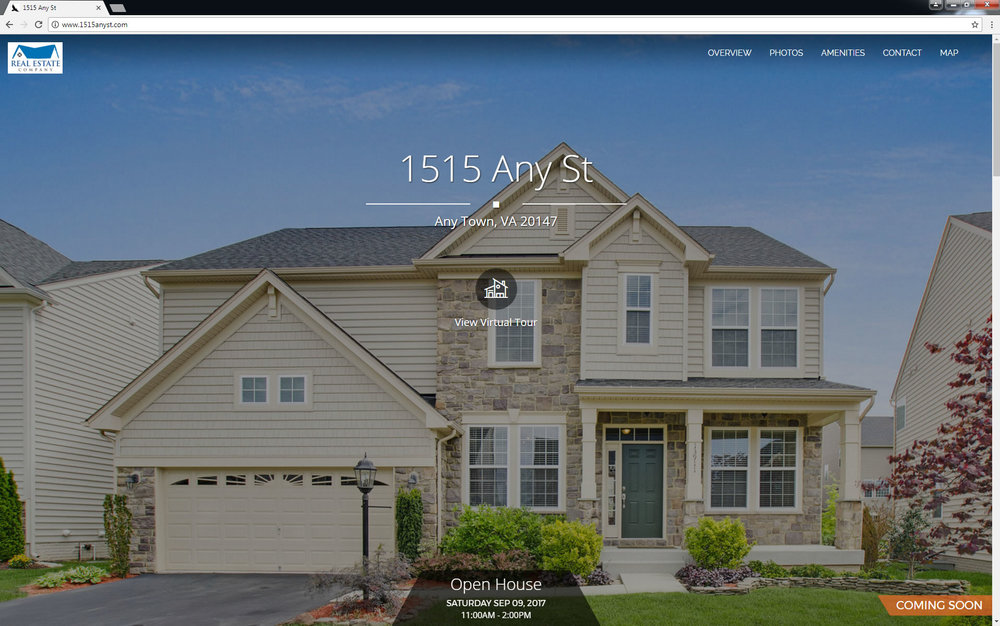 Showcase your listing's photos on it's own affordable website! Save $25 when you order your Single Property Website with your photo shoot.
Order your photo shoot today!
If you need to schedule us within 48 hours please contact us.
Home Preparations
To ensure the best possible photos the home needs to be prepared to show it's best side! Here are some tips:
Home should be cleaned and decluttered as best as possible.
Yard should be raked, mowed and free of any yard equipment or toys.
Pet's toys, beds, dishes, etc. should be out of the way.
Cars should be removed from driveway and front of the home.
Beds should be made and bedroom floors should be free of laundry. (Yes, we've had to wait for laundry to be picked up off the floor).
Please tell the photographer of any special features he should be aware of. Such as trim work, chandelier, etc.
What to Expect
Photo shoot will take one to four hours depending on the home's size and lay out. If the weather is bad. We will reschedule the exterior photos, once the weather improves. Delivery will be via a download link. We can provide photos on USB for $25.
Don't let bad photos happen to your listings
We've all seen photos like this one on many listings. Your clients deserve the best! Schedule your photo shoot Today!